The subtitles file for Dynasty Season 4 is now available in Srt, Zip or Rar format. We also enable options for different languages should incase you preferred another language rather than English.

TV SERIES (2021-) Dynasty Season 4 (S04) English SRT Subtitles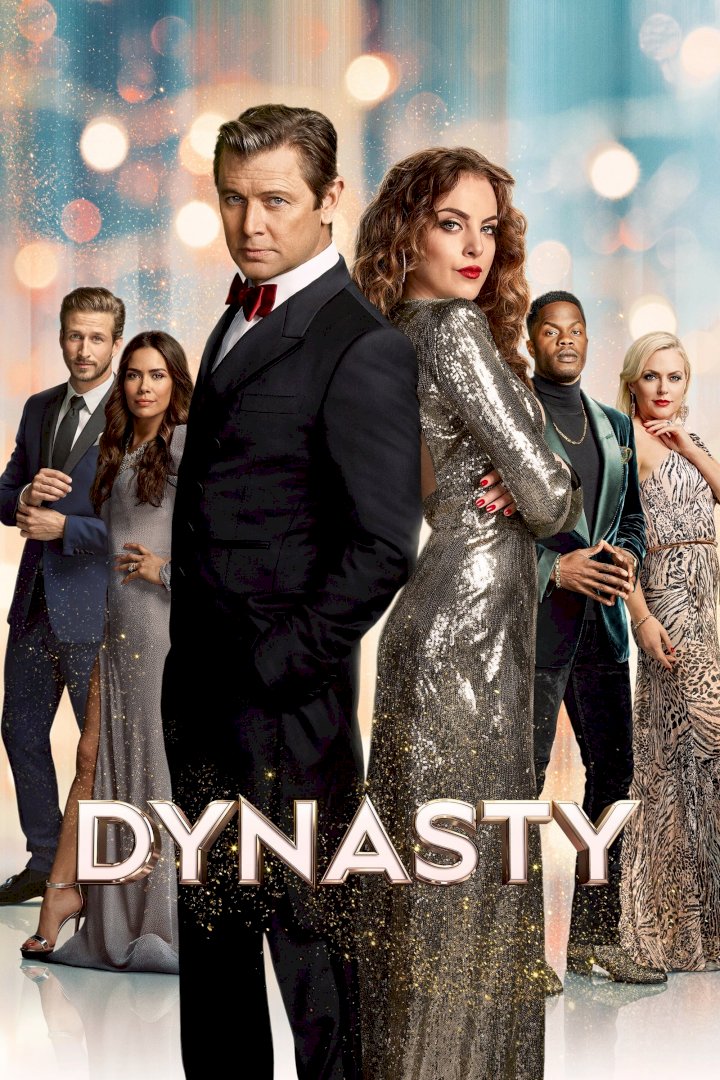 Watch your assets.
Synopsis – The reboot follows two of America's wealthiest families, the Carringtons and the Colbys, as they feud for control over their fortune and their children focusing on Fallon Carrington, the daughter of billionaire Blake Carrington, and her soon-to-be stepmother, Cristal, a Hispanic woman marrying into this WASP family and America's most powerful class.
Serial Title: Dynasty (s04)
Genre: Drama

Casts: Elizabeth Gillies, Rafael de la Fuente, Robert Christopher Riley

Release Date: October 11, 2017
https://www.imdb.com/title/tt6128300/
---
Download SRT "

Dynasty

" Fourth Season English Subtitles
Season 4 / Episode 1 – "That Unfortunate Dinner" – Fallon and Liam plan their wedding, with some unsolicited input from Alexis. Dominique runs into hiccups with her new fashion line and turns to unexpected sources for help. Blake is determined to work on his relationship with Cristal. Anders does some digging and is shocked by what he finds.
Season 4 / Episode 2 – "Vows Are Still Sacred" – It's Fallon and Liam's wedding day and Blake sits her down for a father-daughter talk, but it is not fatherly wedding advice she was expecting. Blake continues to try and fulfill his obligations, but as other forces seem to be working against him, he reaches out to Cristal for help. As things seem to turn to Alexis' favor, Dominique holds another card in her hand. Sam makes a sweeping romantic gesture. Adam hosts an unexpected visitor.
Season 4 / Episode 3 – "The Aftermath" – Fallon and Liam prepare for their next step, but as unforeseen obstacles get in the way, Fallon gets creative; Jeff and Alexis seem to reach an agreement, but Jeff is still suspicious and turns to Culhane for help.
Season 4 / Episode 4 – "Everybody Loves the Carringtons" – Jeff and Alexis create havoc during Fallon and Liam's important interview which spurs a "brilliant idea" for Fallon. Culhane is given a high honor, and some major complications come to light so he turns to Adam and Kirby for help. Sam enlists Brian Littrell as an extreme measure to impress Ryan, with unexpected results.
Season 4 / Episode 5 – "New Hopes, New Beginnings" – With her new position as self-appointed head of the family, Fallon finds that with power comes great responsibility. Jeff and Dominique have a true heart-to-heart as Jeff delivers some unexpected news. Culhane turns to Sam for help and Sam gets more than he bargained for. Blake goes to extremes to fight for Cristal.
Season 4 / Episode 6 – "A Little Father-Daughter Chat" – With Blake and Fallon's new agreement in place, Fallon sets out to make sure everyone knows who's the boss. Adam heads back to the hospital to undo the damage done by Fallon. Kirby is met with quite a surprise.
Season 4 / Episode 7 – "The Birthday Party" – Blake warns Fallon about mixing marriage and business.
Season 4 / Episode 8 – "Your Sick and Self-Serving Vendetta" – As Fallon continues to work on expanding Fallon Unlimited, she crosses paths with an old college friend, who is more than what he seems. Culhane and Jeff support each other until they realize they both want the same thing. Dominique and Blake secretly scheme together. Fallon and Liam work together with surprising results.
Season 4 / Episode 9 – "Equal Justice for the Rich" – Fallon and Blake brainstorm ideas for the Fallon Unlimited IPO which leads to a meeting with Corinne Simon, an SEC officer, and a figure from Liam's past.
Season 4 / Episode 10 – "I Hate to Spoil Your Memories" – As Fallon prepares for the Fallon Unlimited IPO, she and Liam make some startling discoveries. Blake and Cristal commit to making new memories.
Season 4 / Episode 11 – "A Public Forum for Her Lies" – As Fallon prepares for her impending initial public offering, she reluctantly turns to Blake for help. Anders confronts Alexis and about her machinations. Sam and Culhane hit some roadblocks in their new partnership.
Season 4 / Episode 12 – "Everything But Facing Reality" – Dominique plans to launch her new fashion line as she and Alexis once again vie for the same thing. As Sam and Culhane continue their business partnership they find themselves running into a very unusual roadblock. Liam and Fallon devise a plan to find more information on his research, but someone seems to be one step ahead of them.
Season 4 / Episode 13 – "Go Rescue Someone Else" – Fallon confides in Anders that she is worked that she hasn't heard from Liam as it's unlike him to not come home.
Season 4 / Episode 14 – "But I Don't Need Therapy" – Dominique is disappointed in the sales for her new business and Jeff advises her to remain patient, but Dom has other plans. Fallon and Sam are faced with a very difficult task. Kirby wants to jump back into modeling, ignoring the concerns of her friends. Adam turns to drastic measures to impress the hospital board. Blake takes Cristal on another adventure. Culhane and Sam receive a surprise.
Season 4 / Episode 15 – "She Lives in a Showplace Penthouse" – With Fallon occupied by her business ventures, Liam feels neglected and Fallon and Alexis are at odds once again.
Season 4 / Episode 16 – "The British Are Coming" – Blake makes a life changing announcement. Fallon calls on Nene Leakes to help stir the pot of competition in the online shopping world. Alexis attempts to make amends with Fallon and Adam, yet they are both suspicious of her motives. Sam and Culhane have very different ways of processing recent events. A new arrival to Atlanta raises many questions.
Season 4 / Episode 17 – "Stars Make You Smile" – Fallon remains hyper-focused on Fallon Unlimited. Kirby returns to the Manor and begins to make amends with those she hurt, with help from Sam. Culhane and Jeff form a new partnership. The recent turn of events causes Blake to become curious about new developments and asks Adam for help. Alexis warns Amanda about Blake.
Season 4 / Episode 18 – "A Good Marriage in Every Sense" – Blake continues on his quest for the Senate and turns to someone very unexpected for help.
Season 4 / Episode 19 – "Everything Looks Wonderful, Joseph" – Someone from Dominique's past returns, and Jeff wants answers. Blake takes Amanda under his wing, but she has other ideas, and he has other motives.
Season 4 / Episode 20 – "You Vicious, Miserable Liar" – Fallon, Sam and Kirby take a trip to Los Angeles in the hopes of settling the unsettling, resulting in some very bad ideas. Jeff remains annoyed that Dominique is nowhere to be found and exhibits disturbing behavior. Culhane tries to fix Blake's mess.
Season 4 / Episode 21 – "Affairs of State and Affairs of the Heart" – Blake considers dropping out of the senatorial race and Culhane is devasted by what this would mean to the schools. Alexis confronts Dominique about her secret and proposes a deal. Fallon and Liam get away for a weekend together but things don't end up as either one thought they would. Jeff continues behaving erratically.
Season 4 / Episode 22 – "Filled with Manipulations and Deceptions" – Blake and Cristal work together on the new obstacles threatening his senatorial campaign. Fallon turns to Amanda for help regarding Liam and their marriage. Sam, Culhane and Kirby work on the finishing touches for the opening of The Sahara Club. Alexis continues her scheming as Dominique worries about Jeff's health. Adam finds himself in yet another precarious position.
The Subtitle(s) for Dynasty Season 4 may either be in single Srt format or multi file  compress to Zip / Rar format. Either way, we have provide simple details guide on how to add or use this subtitle file(s) on your Media Player with the movie - Dynasty Season 4.

How To Add Subtitle To Dynasty Season 4 In Media Player
Before you can add
Dynasty Season 4 subtitle file
file to the movie, you should make sure the exact SRT file for the particular movie format is downloaded from
Film2Srt.com
.
To download subtitles for Dynasty Season 4, right click on the Black button above with your preferred language. Your subtitle file will begin downloading immediately.
Below are the step-by-step guide to add subtitles for Dynasty Season 4 file on your movie player.
Step 1 - After downloading the Dynasty Season 4 subtitles file in zip format. Extract the Srt files in it and copy or move it to the exact file/folder location of the movie on your mobile phone or personal computer.
Step 2 - After moving the subs  file for Dynasty Season 4 to the same movie file location, the movie might play alongside the subtitles without any further settings or configuration.
Step 3 - However, If step 1 and 2 above didn't work out, then after opening your preferred movie player and movie is ready to be played. Select option or tools, then click on subtitles, navigate to the subtitle folder and select the actual subtitle file and the movie will start displaying along with the subtitle right away.
Step 4 - Lastly, if you are watching with VLC or MX Player on your Laptop, you can easily drag and drop the SRT file over the playing movie, and it should work correctly.
---
If the above subtitulos español file for Dynasty Season 4 is not working as expected after following our recommended guide above. Use the comment box below to notify us and we will surely provide another adequate and a better version for you.