The subtitles file for Happiness – Korean Drama is now available in Srt, Zip or Rar format. We also enable options for different languages should incase you preferred another language rather than English.

FAST DOWNLOAD
Korean Drama (2021) Happiness Season 1 English SRT Subtitles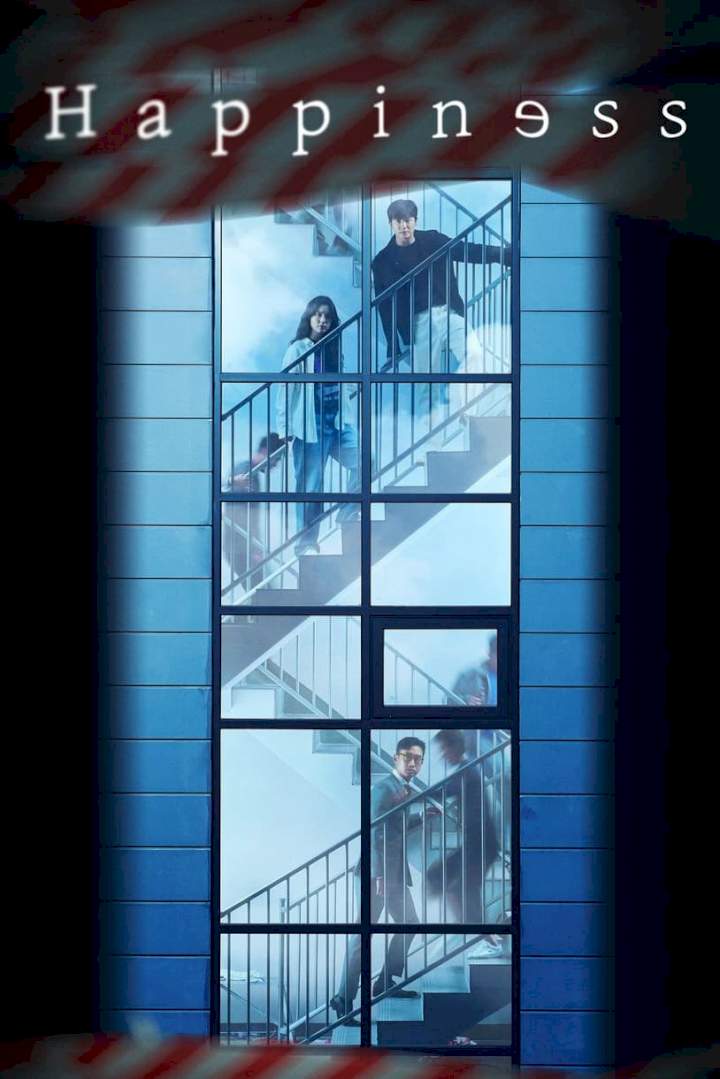 Synopsis : A new type of deadly virus spread throughout the city, and the apartment where has different social classes of people is sealed off. With the fear of the virus, and the conflicts of the different classes, the residents have to spend and survive in the new habitation.
Happiness // Haepiniseu

Genre: Action, Drama, Fantasy, Thriller

Stars: Han Hyo-joo, Park Hyung-Sik, Woo-jin Jo

Release Date: November 5, 2021 (South Korea)
https://www.imdb.com/title/tt14979052/
---
Download SRT "

Happiness

" First Season Subtitles
Season 1, Episode 1 – "Public Rental Apartment"
Her friend from high school, Detective Jung Yi Hyun calls Sae Bom to let her know that a SOU recruit, Lee Jong Tae is involved in a murder case that just occurred. It seems Lee Jong Tae gave some sort of drug to his friend who bit off the victim's neck and killed him. Sae Bom, who needs to work hard and earn points to qualify for the public rental apartment, goes out to get Lee Jong Tae despite Yi Hyun's warning.
Season 1, Episode 2 – "Thirsty Patients"
Sae-bom finally gets to be a homeowner. At the end of all her hard work, she thought happiness was just around the corner. However, she ends up learning she might have caught a new contagion, one that causes the infected to bite people after losing their minds. Even though Sae-bom and Seung-young are under an oath of secrecy, reporters approach them with a hefty sum of money. Meanwhile, Yi-hyun and Tae-seok from the Central Disaster Countermeasures Headquarters (CDCH) join forces to find out the true nature of the disease.
Season 1, Episode 3 – "Locked In"
Sae Bom thinks Tae Seok is hiding something and feels uneasy about it. The new apartment is peaceful compared to the unrealistic dormitory. Sae Bom and Yi Hyun return to their everyday lives. Although it doesn't seem right, they try their best to adapt. However, late in the night, they hear a constant banging from the unit above them.
Season 1, Episode 4 – "The Spread"
The apartment complex gets walled up and quarantined due to Min Ji's mad person disease triggered by the Next drug. Whether they like it or not, the people living in the apartments have to stay within the walls together for a week. Sae Bom and Yi Hyun isolate the suspect Ju Hyung and provide shelter for outsiders. Meanwhile, during the joint investigation, Yi Hyun and Tae Seok discover the dealer of Next lives in Building 101.
Season 1, Episode 5 – "The Outsiders"
All the apartments within the complex get infected, except Building 101. The phone lines and Internet get disconnected, and they are all on their own. Sae Bom and Yi Hyun struggle with the constant conflict between the renters and owners inside the building, including the people outside. Meanwhile, their food depletes, and they are left with only one option, to go outside.
Season 1, Episode 6 – "One Man's Life"
After they return from their mission of obtaining food, the people inside won't believe anything they say about what they saw. Everyone starts to doubt each other, and distrust builds up among them as they hide their true feelings. Meanwhile, the personal trainer locked up in the fitness center turns into a monster, putting fear in the people of the building.
Season 1, Episode 7 – "The Intruder"
An infected person enters Building 101, and once again, Building 101 is under the threat of infection. Lieutenant Colonel Han enters the apartment complex with news to tell, but Sae Bom and Yi Hyun find him suspicious. A person goes missing due to the intrusion, and those with similar interests and minds stay close together.
Season 1, Episode 8 – "Countdown"
The apartment complex is now without electricity. Sae Bom and Yi Hyun find traces of an infected person inside Building 101. Who could be infected? The residents suspect others of being infected and wait for the lockdown to end. Meanwhile, Tae Seok makes a decision knowing that the antibodies may be inside Sae Bom.
Season 1, Episode 9 – "Dwindling Water"
The residents in Building 101 suspect Sae Bom and Yi Hyun are infected and quarantine them in their unit. With them quarantined, the residents discuss what to do about them. Making matters worse is the dwindling food and water supply. If they can't get it from outside, the only choice is to take it from someone else. Meanwhile, Sae Bom and Yi Hyun figure out how to find out who is infected.
Season 1, Episode 10 – "Kim Se Hoon Disappears"
Kim Se Hoon, the guy on the 15th floor, goes missing. Sae Bom and Yi Hyun try to figure out why he disappeared and what he was trying to hide. The residents in the building flock to his unit and squabble over the supplies he had stashed. Meanwhile, Yi Hyun contends with his thirst and keeps Sae Bom from knowing about his infection.
Season 1, Episode 11 – "Backup Power"
Sae Bom and Yi Hyun fall into a crisis due to the resident representative, Oh Ju Hyung, and other residents conspiring with Andrew. Tae Seok learns that Sae Bom is in danger and tries to get her out. And Yi Hyun, who still hasn't told Sae Bom about being infected, tries to protect her any way he can. However, they end up face to face with a mob of the infected.
Season 1, Episode 12 – "Happiness Is With You"
Sae-bom learns that happiness is not your house but the person you are beside. And that person to her is Yi-hyun. She determines to make it back to the apartment, her house, and to where Yi-hyun would be. Dying or getting infected doesn't scare her as she tells him to wait for her.
FAST DOWNLOAD
The Subtitle(s) for Happiness – Korean Drama may either be in single Srt format or multi file  compress to Zip / Rar format. Either way, we have provide simple details guide on how to add or use this subtitle file(s) on your Media Player with the movie - Happiness – Korean Drama.

How To Add Subtitle To Happiness – Korean Drama In Media Player
Before you can add
Happiness – Korean Drama subtitle file
file to the movie, you should make sure the exact SRT file for the particular movie format is downloaded from
Film2Srt.com
.
To download subtitles for Happiness – Korean Drama, right click on the Black button above with your preferred language. Your subtitle file will begin downloading immediately.
Below are the step-by-step guide to add subtitles for Happiness – Korean Drama file on your movie player.
Step 1 - After downloading the Happiness – Korean Drama subtitles file in zip format. Extract the Srt files in it and copy or move it to the exact file/folder location of the movie on your mobile phone or personal computer.
Step 2 - After moving the subs  file for Happiness – Korean Drama to the same movie file location, the movie might play alongside the subtitles without any further settings or configuration.
Step 3 - However, If step 1 and 2 above didn't work out, then after opening your preferred movie player and movie is ready to be played. Select option or tools, then click on subtitles, navigate to the subtitle folder and select the actual subtitle file and the movie will start displaying along with the subtitle right away.
Step 4 - Lastly, if you are watching with VLC or MX Player on your Laptop, you can easily drag and drop the SRT file over the playing movie, and it should work correctly.
---
If the above subtitulos español file for Happiness – Korean Drama is not working as expected after following our recommended guide above. Use the comment box below to notify us and we will surely provide another adequate and a better version for you.