The subtitles file for Now, We Are Breaking Up – Korean Drama is now available in Srt, Zip or Rar format. We also enable options for different languages should incase you preferred another language rather than English.

FAST DOWNLOAD
Korean Drama (2021) Now, We Are Breaking Up Season 1 English SRT Subtitles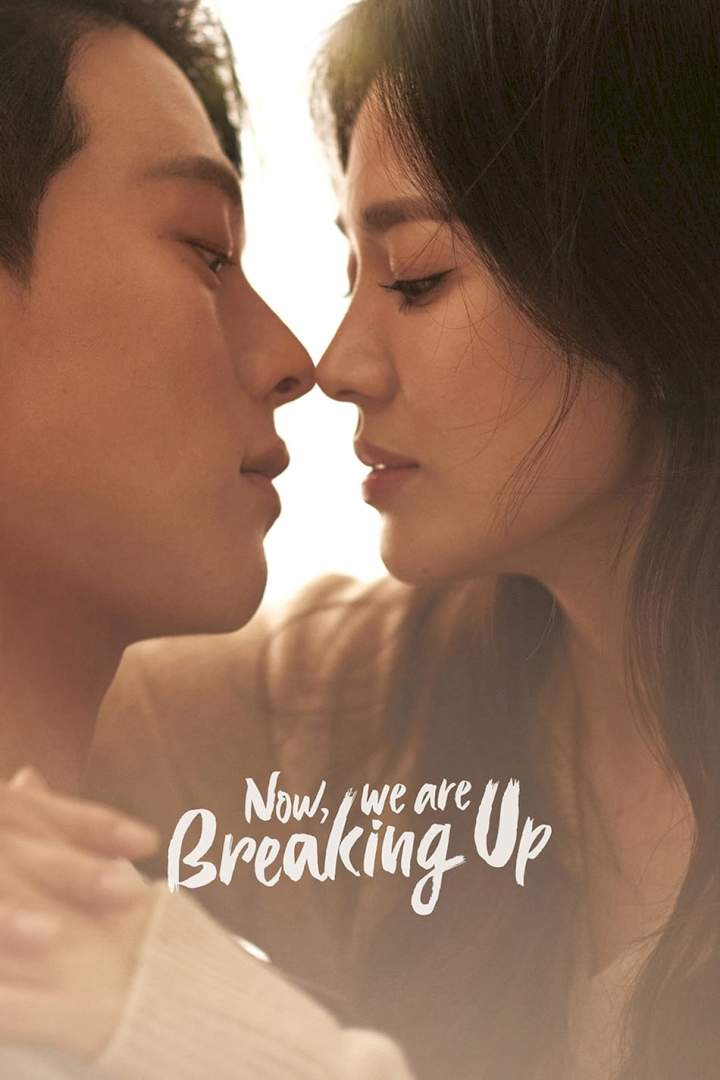 Synopsis : Will tell stories of emotional love and breakups. Ha Young-Eun, a manager of the design team at a fashion label who is a trendy and intelligent realist. Yoon Jae-Guk, a wealthy and popular freelancer photographer who also has the brains and looks. Hwang Chi-sook is a director of the fashion label's design team who attended high school with Ha Young-Eun and Seok Do-hoon is a skilled PR company CEO.
Now, We Are Breaking Up // Jigeum, Heeojineun Jungibnida

Genre: Drama, Romance

Stars: Song Hye-Kyo, Jang Ki-Yong, Hee-Seo Choi

Release Date: November 12, 2021 (South Korea)
https://www.imdb.com/title/tt14408016/
---
Download SRT "

Now We Are Breaking Up

" First Season Subtitles
Season 1, Episode 1 – "Blind Date"
Young Eun is working hard to win a contract with a famous fashion designer's brand. However, things aren't working out as planned, and now she should go on a blind date in place of her friend Chi Sook. There, she gets to meet a guy named Jae Guk, a photographer. At first, she doesn't even bother to show the slightest interest in him because she's preoccupied with her work. But she soon realizes that she needs his help.
Season 1, Episode 2 – "Mysterious Photo Buyer In Paris"
The One's 30th-anniversary event is only a few days away. To make the event a success, Young Eun and her team members work hard and try to invite Hye Rin, a popular influencer, as the model of their new clothes. However, things aren't going well as Hye Rin is being very picky and uncooperative. Only one day is left until the event, and Young Eun comes to make a big decision. Meanwhile, Jae Guk finds out who bought his photo in Paris ten years ago.
Season 1, Episode 3 – "How Young Eun Broke Up With Soo Wan"
Young Eun wants to know about the relationship between Jae Guk and Soo Wan. She shares with Jae Guk her memories of how she first met and broke up with Soo Wan. She soon hears about the news of Soo Wan from Jae Guk. Meanwhile, everyone at The One is shocked by the news that the main design of Sono's new collection has been copied, and is already on sale in the market.
Season 1, Episode 4 – "Young Eun Having A Hard Time"
Young Eun lives in grief and remorse after finding out the fact that Soo Wan died on his way to meet her ten years ago. On top of it, due to the decline in sales of Sono, Young Eun gets transferred to a team that deals with a new licensing brand. Chi Hyung, Chi Sook's younger brother, comes back from studying abroad and joins Young Eun's team. Meanwhile, Chi Sook starts to think that Do Hoon has a crush on Young Eun.
Season 1, Episode 5 – "Surprise Encounter At The Police Station"
Young Eun gets extremely busy finding new factories her team can work with. Then, she hears that her father is in the police station. When she gets to the station, she becomes surprised to see a man who is sitting next to her father. Meanwhile, Chi Hyung finds out that another team at The One is trying to have Sono's team member leak Young Eun's business plan in exchange for offering her a better position.
Season 1, Episode 6 – "Yoo Jung's Memories Of Soo Wan"
Young Eun decides to stop pushing Jae Guk away, and he becomes a great help in promoting Sono's new collection. Mi Sook wishes that she was misdiagnosed earlier and goes to see the doctor again. Chi Sook, who thought she had found out about Do Hoon's secret, gets to realize that she's been mistaken. Meanwhile, Yoo Jung recollects her memories of how she tried to separate Soo Wan and Young Eun ten years ago.
Season 1, Episode 7 – "Do-hoon Acting Strange"
Do-hoon starts to act strange when Chi-sook is around him or when she sends text messages to him. Chi-sook wants to know why and decides to ask Do-hoon herself. Mi-sook withdraws all the money from her bank accounts and starts to buy whatever she wants to have just for her and her mother. Meanwhile, Young-eun gets to find out the fact that Soo-wan and Yoo-jung were engaged even when Soo-wan was seeing Young-eun.
Season 1, Episode 8 – "The Cancellation Notice From Hills"
Jae Guk receives offers from several global brands, and he decides to work with a Parisian company called DPHP. Meanwhile, Young Eun's team is shaken up when Hills Department Store calls and says they want to cancel the deal with Sono. As Young Eun tries to make things work out with President Choi of Hills, Mi Sook calls Young Eun with an emergency.
Season 1, Episode 9 – "Invitation"
Soo Ho quits working to look after Mi Sook. However, Min Kyung, with whom Soo Ho has secretly been having an affair, comes to Soo Ho and Mi Sook's place unannounced. Chi Sook also finds out that Mi Sook is ill and starts to persuade Mi Sook to get hospitalized and receive treatment. Unexpectedly, Jae Guk's mother tells Jae Guk that she wants to cook a meal for Young Eun. Without knowing that she had an ulterior motive, Jae Guk invites Young Eun with joy.
Season 1, Episode 10 – "Young Eun Waiting For Jae Guk's Call"
Young Eun's mother finds out that Soo Wan died ten years ago and that Jae Guk was born out of wedlock. She starts trying to strongly stop Young Eun from seeing Jae Guk. She even barges into Jae Guk's photo studio and causes a scene. Young Eun waits for Jae Guk's call, but she doesn't get any from him. Meanwhile, Chi Sook starts to feel confused with Do Hoon after seeing his new style and hearing something surprising from him.
Season 1, Episode 11 – "Chi Sook Find Out That Soo Ho Is Having An Affair"
Young Eun is extremely busy and tired of working with Sono's new partner company because they keep asking for unreasonable demands and being very fickle-minded. Meanwhile, Chi Sook accidentally hears the secret conversation between Soo Ho and Min Kyung and learns that Soo Ho is cheating on Mi Sook. Feeling upset and betrayed, she goes straight to Mi Sook's place to share what she found out.
Season 1, Episode 12 – "Mi-Sook's Dream Coming True"
Everyone working for The One hears a rumour that the company might be sold off. Although most of the employees are tormented by the sense of insecurity and anxiety, Young-eun decides to continue to work on the project she's been working on. She plans to hold an online fashion show and send out invitations to globally influential buyers. She also asks someone who always wanted to be a fashion model to be a model for her show.
Season 1, Episode 13 – "Young Eun's Interview"
Sono gets an offer from Olivier and Nouvelle Vague meets Young Eun saying they want to do an interview. At first Young Eun agrees, but when she sees the questions, she refuses saying that none of the questions are about Sono. Mi Sook prepares to say goodbye by making Kimchi with her friends and sharing it with them. Meanwhile, Jae Guk tells Young Eun he's planning to go to Paris.
Season 1, Episode 14 – "Young-eun Turns Down Olivier"
After much consideration, Young-eun turns down the offer from Olivier. Instead, President Hwang offers Young-eun to start a separate business with Sono and gives her time to think about it. Meanwhile, Jae-guk starts getting ready to go to Paris and buys two tickets. He then asks Young-eun to come with him.
Season 1, Episode 15 – "Mi Sook Prepares To Say Goodbye"
As Mi Sook's disease spreads, she prepares to say goodbye to her friends and family. Chi Sook's misunderstanding against Do Hoon is resolved when she hears from her father that the reason he hired Do Hoon wasn't her. After contemplating, Young Eun decides to quit Sono and start her own brand.
Season 1, Episode 16 – "Young Eun Starts Her Own Business"
After Young Eun quits Sono, she starts her own brand, but it's proving more difficult than she thought. Do Hoon and Chi Sook start to live together and Chi Sook helps Young Eun start her own brand. Jae Guk comes back from Paris for a fashion show in Busan and meets Young Eun.
FAST DOWNLOAD
The Subtitle(s) for Now, We Are Breaking Up – Korean Drama may either be in single Srt format or multi file  compress to Zip / Rar format. Either way, we have provide simple details guide on how to add or use this subtitle file(s) on your Media Player with the movie - Now, We Are Breaking Up – Korean Drama.

How To Add Subtitle To Now, We Are Breaking Up – Korean Drama In Media Player
Before you can add
Now, We Are Breaking Up – Korean Drama subtitle file
file to the movie, you should make sure the exact SRT file for the particular movie format is downloaded from
Film2Srt.com
.
To download subtitles for Now, We Are Breaking Up – Korean Drama, right click on the Black button above with your preferred language. Your subtitle file will begin downloading immediately.
Below are the step-by-step guide to add subtitles for Now, We Are Breaking Up – Korean Drama file on your movie player.
Step 1 - After downloading the Now, We Are Breaking Up – Korean Drama subtitles file in zip format. Extract the Srt files in it and copy or move it to the exact file/folder location of the movie on your mobile phone or personal computer.
Step 2 - After moving the subs  file for Now, We Are Breaking Up – Korean Drama to the same movie file location, the movie might play alongside the subtitles without any further settings or configuration.
Step 3 - However, If step 1 and 2 above didn't work out, then after opening your preferred movie player and movie is ready to be played. Select option or tools, then click on subtitles, navigate to the subtitle folder and select the actual subtitle file and the movie will start displaying along with the subtitle right away.
Step 4 - Lastly, if you are watching with VLC or MX Player on your Laptop, you can easily drag and drop the SRT file over the playing movie, and it should work correctly.
---
If the above subtitulos español file for Now, We Are Breaking Up – Korean Drama is not working as expected after following our recommended guide above. Use the comment box below to notify us and we will surely provide another adequate and a better version for you.